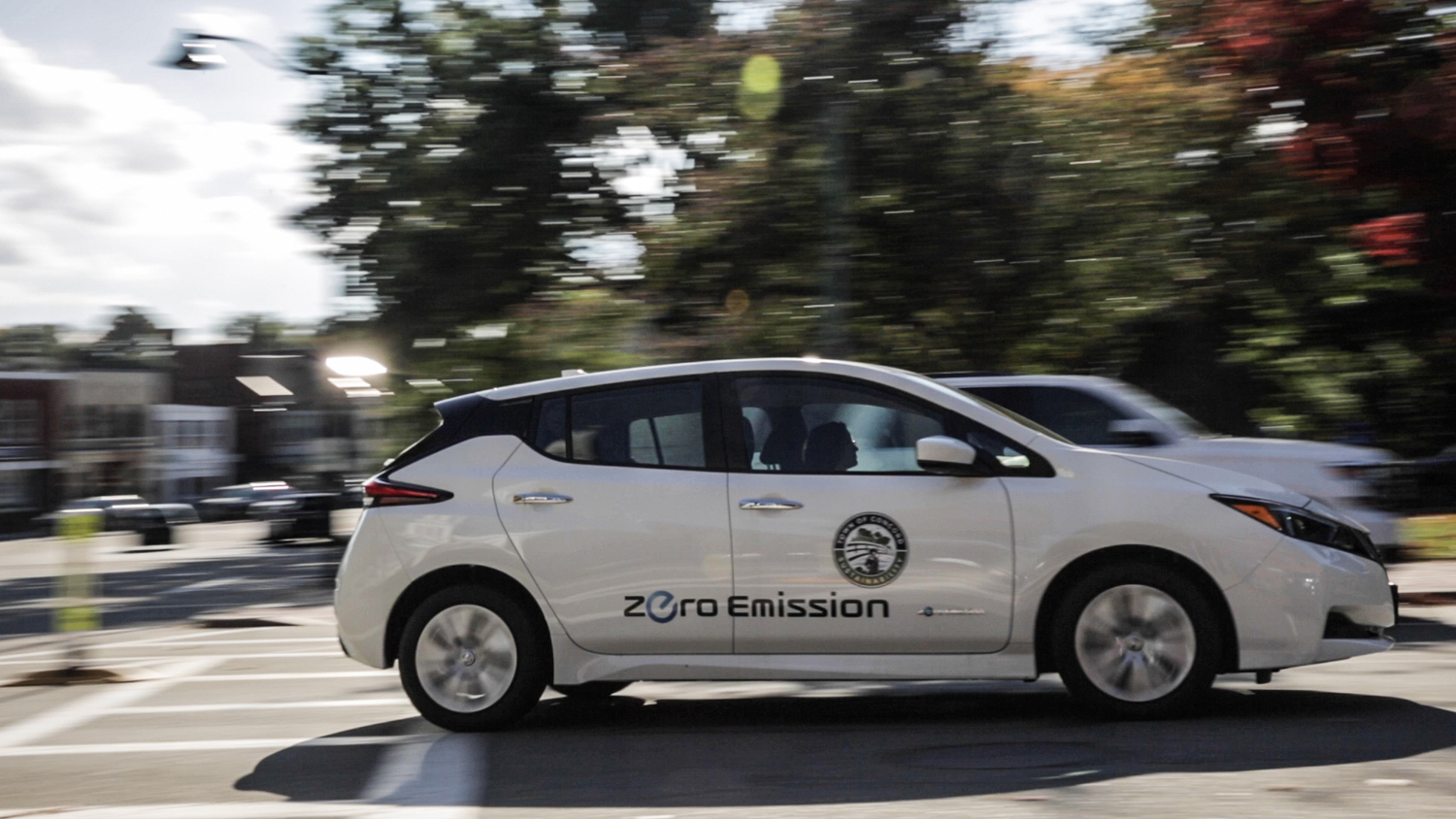 Mobility
Concord's Goal: Everyone has access to zero-carbon transportation options to commute and get around Town.
To achieve this, Concord will need to increase use of public transportation, improve availability, accessibility, and connections between bicycling and walking paths and sidewalks, and increase the number of electric vehicles.
Concord is rich with destinations. Traveling to restaurants and shops, family activities, and of course the daily commute, generates a lot of miles. Almost 40% of Concord's greenhouse gas emissions are the result of transportation, mostly from vehicles driven by Concord residents. According to the 2016 Greenhouse Gas Emissions Inventory, Concord residents were collectively driving 578 million miles per year. It would take a single car driving at 60 mph over 1,100 years to drive that distance!
As time goes on, the resources, funds, and land area we dedicate to getting from place to place will continue to grow. This is an important time to consider alternatives and Concord is dedicated to taking action.
Single Occupancy Travel Dominates
While there are many types of trips taken each day, the daily commute, is by far the most frequent mode that defines much of our travel behavior.
Like most communities with limited public transit options, driving alone is the primary way we get around. Consequently, single occupancy driving also uses the most energy, creates the most greenhouse gases, and requires the most amount of paved space to accommodate.
Chart Data from American Community Survey, 5-Year estimates.
Cycling and walking provide a healthy alternative to getting around when you need to and a great way to enjoy the great outdoors. Concord has a wealth of trail resources to help you get out and about.
When you need to get to Boston, avoid the traffic and parking headaches by hopping on the commuter rail.
---
Find new routes and places to get outside with the Town Trails Committee maps collection.
Looking for a longer adventure? Check out all the places you can go on the Bruce Freeman Rail Trail
Going to Boston? Riding the commuter rail can be a great way to get some reading in during the commute and lower your carbon footprint at the same time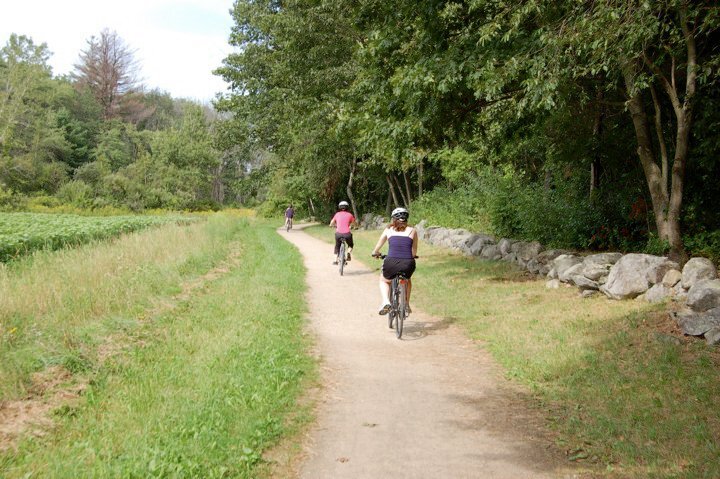 Electric Vehicles -> Driving change
Even as we work to incorporate other modes of transport such as public transport and carpooling into our daily lives, there will continue to be a need for personal transportation. How those vehicles are fueled will make a critical difference in our ability to bring down Concord's GHGs in the transportation sector. Reduced emissions from vehicles can also improve the air quality and noise from transportation.
Did you know driving electric today in Concord reduces individual transportation emissions by over 50%?
As of early 2022, EV and plug-in hybrid vehicle registrations made up nearly 4% of total car registrations in Concord. We look forward to seeing this trend continue as more residents make the switch!
The options for electric vehicles grow with each model year and Concord has seen an upward trend in the increasing percentage of EVs making up new vehicle registrations. If we keep steady pace and achieve 50% of new vehicles being EVs, we'll have nearly 8,000 clean cars on the road in Concord running on renewable electricity.
As CMLP continues to green our electricity supply, the GHGs from charging our EVs shrinks to zero, making up a substantial portion of our carbon reduction goals.
Why buy an electric vehicle (EV)?
Electric vehicles reduce air pollutants that contribute to smog, heart attacks and asthma. Not only that, they are cheaper maintain and are fun to drive!
Find out more about how to save money by switching to an EV and other benefits. Already have an EV? Find charging stations in Concord with the Town's charging map.
Interested in learning more about the benefits of driving an EV in Concord? Hear from Town staff and residents about all the reasons to make the switch. From saving more than 50% on fuel costs, to shrinking your carbon footprint, there are many reasons to buy or lease an electric vehicle. Help us reach our emissions reductions targets by choosing clean, green mobility!
Help Concord Meet its Mobility Goals
By reducing the time you spend driving your car, you can cut down on your personal greenhouse gas emissions. Going electric or opting to ride a bike are great ways to make a difference all while getting to your destination.
---
Buyers guides, rebates, and a wealth of information about going electric is available from ConcordDrivesElectric.org.
Whether in a car or on a bike, proper road use is essential to keeping our community safe.
Connect with other cyclists and other resources to help you get out and on the road safely.