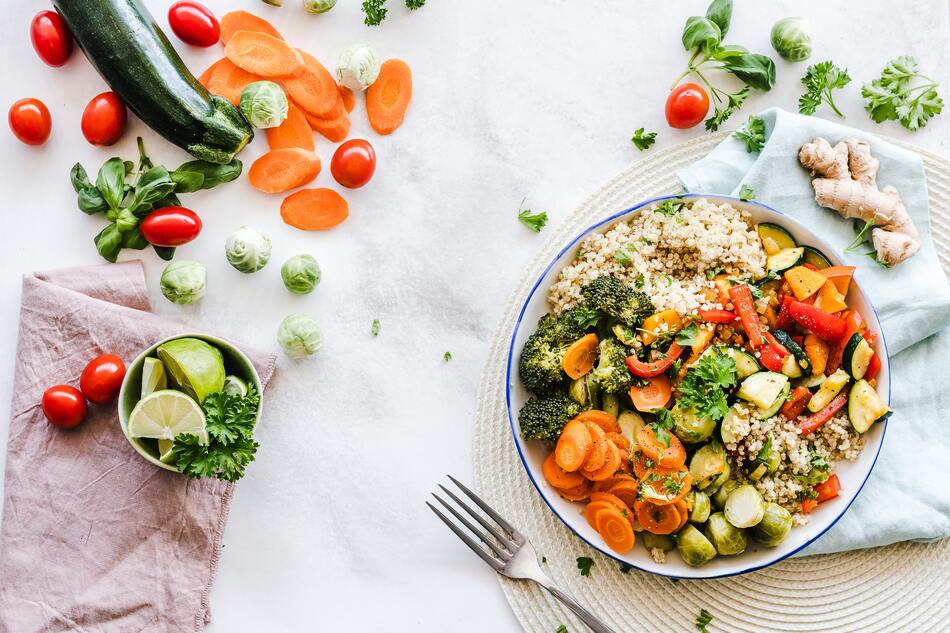 Recipe courtesy of Barrett's Mill Farm
"With fall coming up we've had winter squash on our minds! This is one of our simple favorites with butternut squash"
Roasted Butternut Squash with Penne Pasta

From the Whole Foods Market Cookbook by Steve Petusevsky and Whole Foods Market Team Members

Ingredients:

1 medium butternut squash
1 ½ cups diced onion
3 cloves garlic, minced (1 ½ teaspoons)
½ teaspoon crushed red chili flakes
3 tablespoons olive oil
1 tablespoon lemon juice
2 teaspoons salt

1 pound penne pasta

½ cup minced parley
½ cup Parmesan cheese
Salt and freshly ground pepper to taste
Method:

Preheat the oven to 375F

Peel the butternut squash (a vegetable peeler works best). Using a heavy knife, cut the squash in half lengthwise. Scoop out the seeds, and discard them. Dice the squash into 1 inch cubes (you should have about 4 cups). Place the squash cubes into a large mixing bowl, and add the onion, garlic, red chili flakes, olive oil, lemon juice and 2 teaspoons salt. Toss the ingredients to mix well.

Place the mixture in a large roasting pan, and roast for about 45 minutes, or until golden brown, stirring occasionally. The squash should be firm-tender, not mushy.

Bring a large pot of salted water to a boil. Add the pasta, and cook for 10 to 12 minutes, until it is al dente. Darin the pasta, and place it in a large serving bow. Mix in the cooked squash mixture, parsley, Parmesan cheese, and salt and pepper.
Recipe courtesy of Hutchins Farm
Corn Fritters

Ingredients:

3 ears of corn - strip kernels from cob
1/4 cup fresh cilantro, chopped very small
1 cup flour
1 egg
1/2 of a red onion
Juice of half a lime
1/4 cup cheese (any type you like)
1/4 teaspoon baking powder
pinch of salt
1/2 cup of water
oil for frying (1/2 cup-ish - depends on the size of your pan)
Method:

1) Mix together the flour, baking powder, and salt in a large bowl.
2) Mix in lime juice, egg, and water.
3) Add corn, onion, cilantro, and cheese. Mix again to really incorporate everything.
4) Heat oil over medium high heat in a large frying pan.
5) Form fritters with about 2-3 tablespoons of batter. (they are tricky to hold their shape- be careful!)
6) Fry fritters for about 3 minutes per side, or until a nice golden brown on both sides
7) Serve Hot with your favorite fresh tomato salsa!